The Players view displays the players in your database that match each view filter.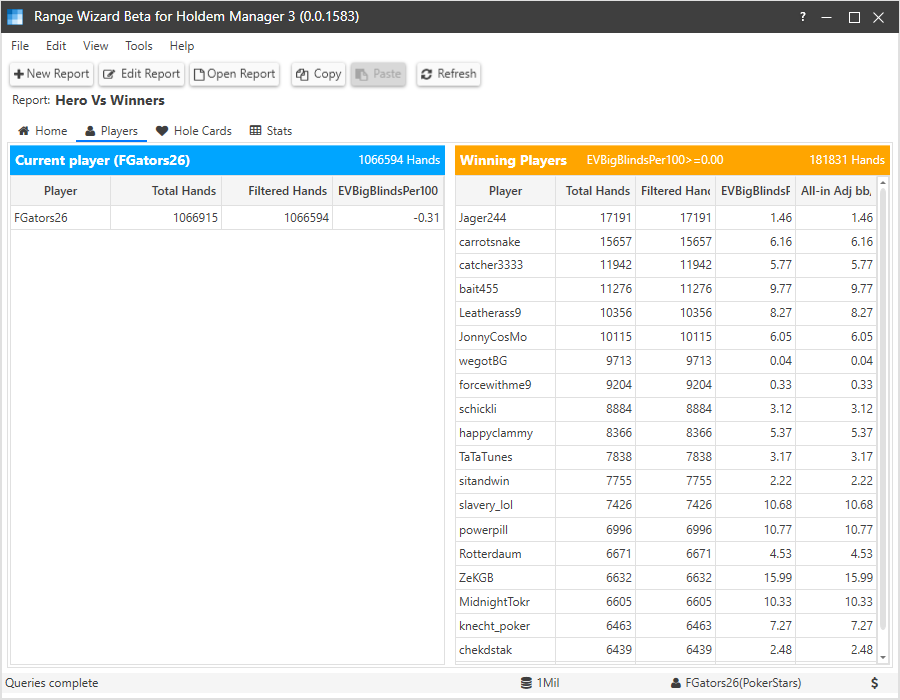 The view headers display the name of the view filter, the filter string (if applicable), and the total number of hands that match the view filter.
The list of players includes various stats for each player.
Total Hands – The total number of hands each player has in the database
Filtered Hands – The number of hands that match the hands filter (if any)
Other stats that are used by the view filter