Power & Simplicity To Analyze Opponent Hand Ranges & Frequencies
Range Wizard is a Holdem Manager 3 app (PokerTracker support coming soon) that combines players with similar characteristics so you can analyze hand ranges and tendencies of various types of players. You define the type of player and which player tendencies you wish to study.
You can compare two different player types side by side to see how they differ. You can also compare your own tendencies against any player type.
With Range Wizard you can answer questions such as:
How do winning players play differently than losing players?
What hand range does a loose aggressive player three bet you from the big blind?
How do my hand ranges and stats compare to winning players?
How do I study an opponent when I have only played a few hands against him?
Range Wizard is the ultimate study tool to help dissect you opponents. You can easily find out what they are doing differently from you.
How does it work?
Select the player stats you are interested in studying. You can select from over 2000 available player stats.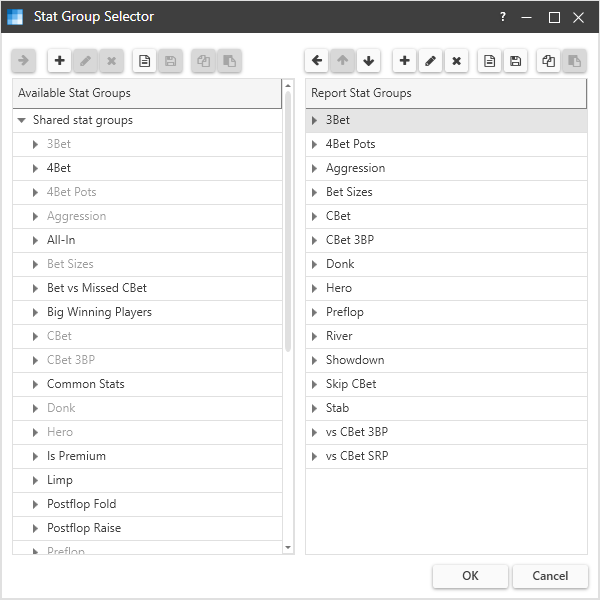 Define filters that select the type of player you wish to study. You can define up to two different player types for side by side comparisons.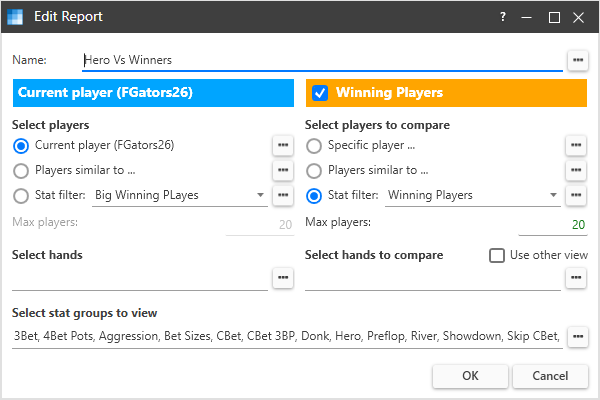 Range Wizard will scan your Holdem Manager 3 database to select the players with the most hands that match your player filter criteria.

Range Wizard will combine the matching players as if they were a single player and query the database for the tendencies you selected.
Range Wizard the hand range of various stats based on the hole cards that were shown down.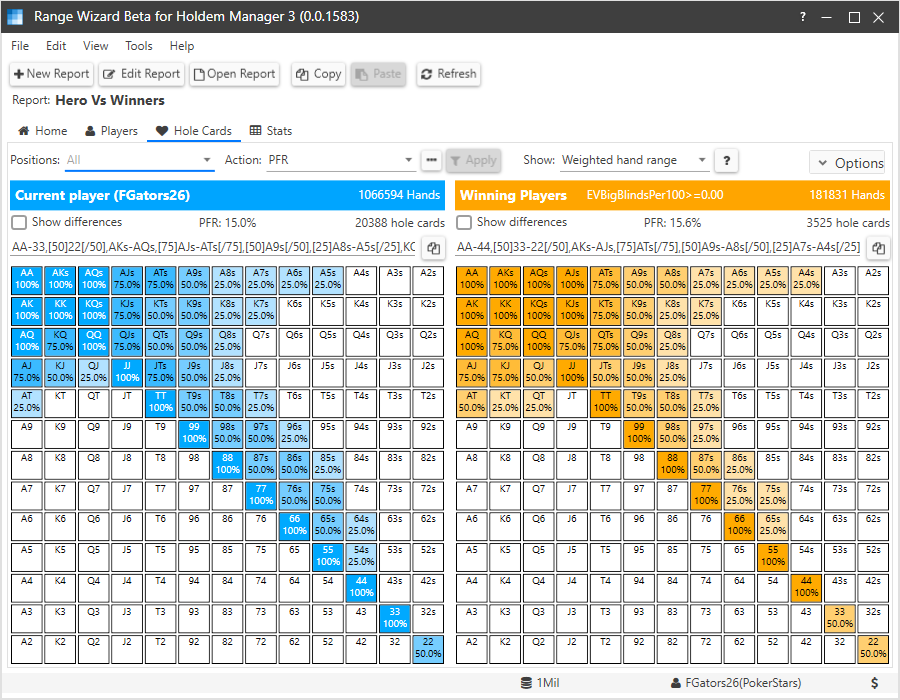 Range Wizard combines the stats you selected for all players and displays a report that makes it easy to study and compare player tendencies. Stats that show large differences are highlighted.

You can drill down to see how individual stats vary within filtered players.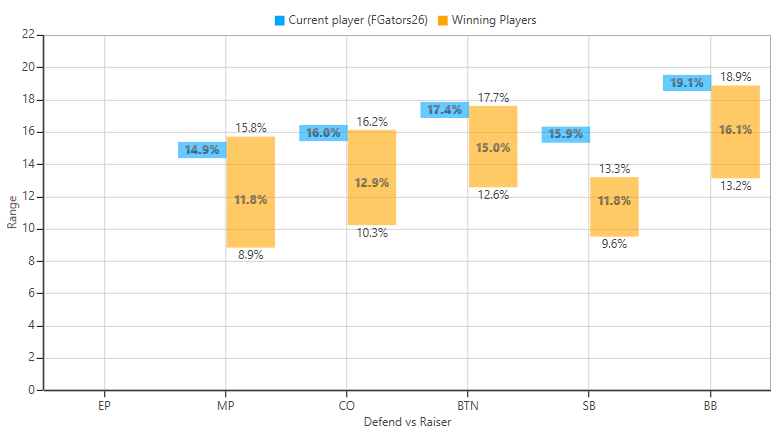 Range Wizard provides several built in reports, stat groups, and view filters that make it easy to start analyzing and comparing different types of players.